Although QR codes for restaurants have been brought in for the pandemic, there is much more than you can do with these simple squares.
QR codes are an enormous marketing opportunity for restaurant owners, but many don't see it as such. Instead, the arrival of QR codes in your establishment is often treated as an inconvenience rather than the next big thing to happen in restaurant marketing.
QR Codes have brought convenience; however, not all businesses understand how best to leverage their power and benefits, while others miss out on crucial opportunities due to lack of QR code implementation.
Certain restaurants have jumped on this oppotunity. They have QR codes located throughout the property to help diners navigate easily and quickly through their property with minimal confusion or disruption to their dining process. QR codes are also being used by all major social media sites, including Facebook, Twitter, and Google, to help draw attention to their QR code or link.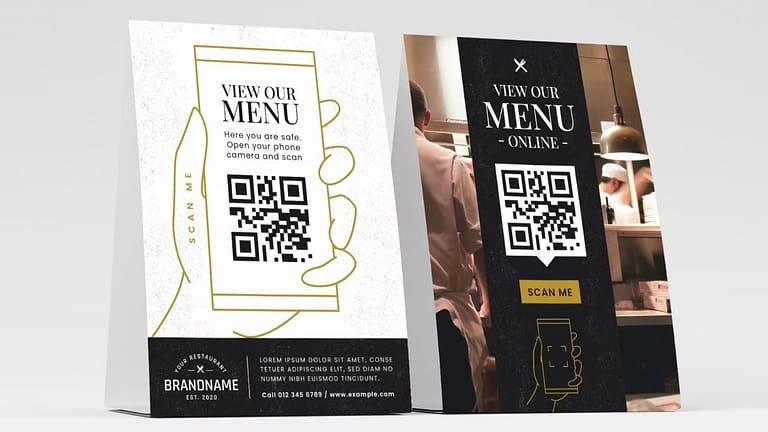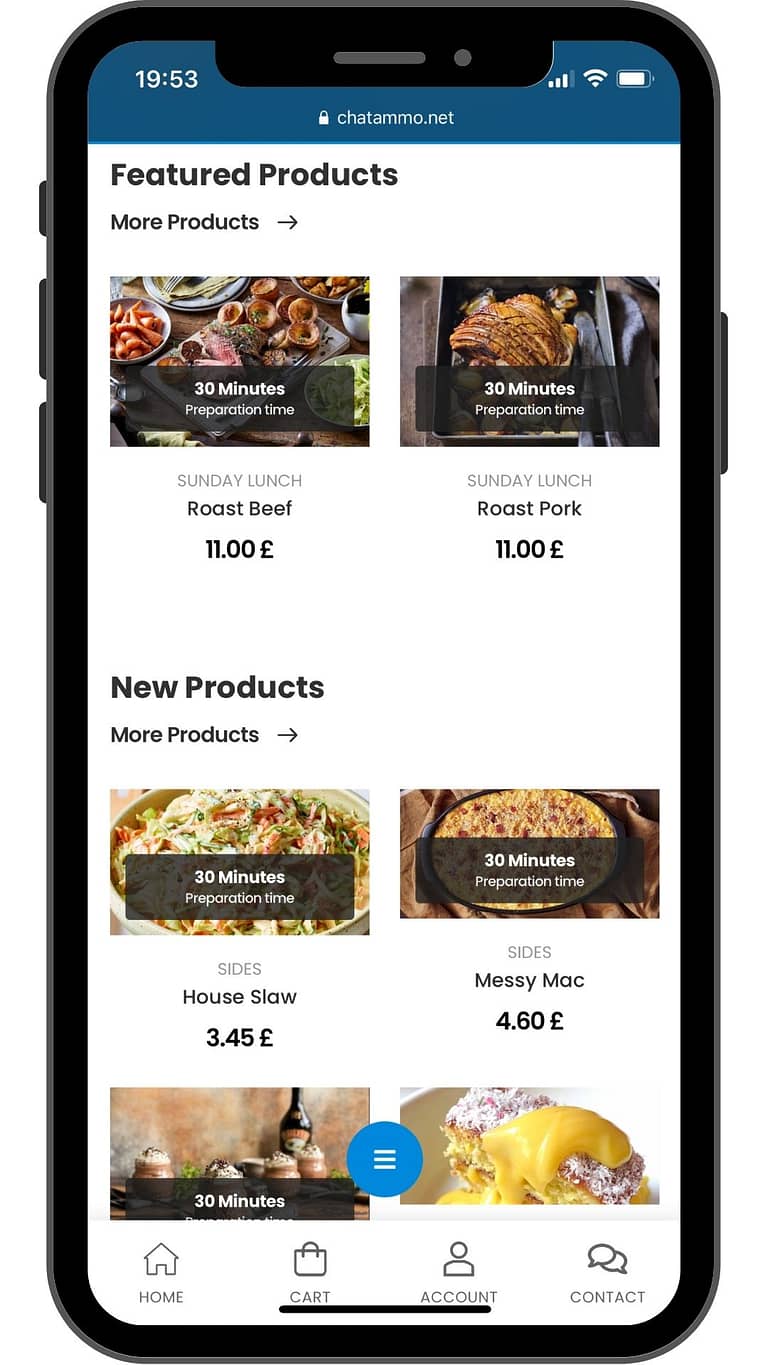 What is a QR code menu?
A QR code menu is a digital version of a menu that consumers may view by scanning a code on their smartphone. It eliminates physical menus at tables, resulting in a more COVID-friendly customer experience.
The QR code stands for "quick response," precisely what customers want in a restaurant setting. It's a barcode, although it's much easier to read than one. When people scan the square code on their phone, they are instantly redirected to the website or app, where a complete menu can be seen.
Your clients will be more likely to return if they can view the menu, select items they want to buy, and pay for them on their phone – a genuinely contactless buying experience.
That's not t say your customers still cant pay via cash or card. 
However, when you have installed a QR code in your restaurant, you give your customers so much more than simply a menu they can browse. But we will go through some of the other advantages soon.
Why use a QR code menu in a restaurant?
There are several compelling reasons for a restaurant to utilize a QR code menu, from social distancing to higher-order values. Here's a list of 12 reasons we consider convincing.
1. Eliminate menu sharing between customers
Of course, the most significant advantage of a QR code menu in a restaurant is that it reduces the number of things customers have to touch when dining in.
Often a menu is passed around a table between people as they decide what to eat and drink. Display your QR codes in easy-to-spot places around the restaurant, making it as simple as possible for customers to find and scan them.
2. Save money on printing costs
In many restaurants, the menu changes regularly. However, updating a print version of a menu when the chef introduces a new item or runs out of something costs money each time. 
Instead, with a QR code menu, the changes can be made digitally when needed, without any additional expense. And can stop displaying an item when you need to 86ed it.
3. Reduce staff contact 
People have adapted to limit their physical interactions with others during the pandemic. With a QR code menu, as a restaurant owner or operator, you can help your employees and customers avoid direct contact. The staff may still need to bring the food to the table in some situations. You might also use a collection system inside the dining establishment to decrease human interaction.
4. Increase order values
When consumers purchase something online, they tend to spend more. In fact, with online ordering integrated into your processes, you may improve your average order value by 30%.
When a upsell is attempted in person, it may be a painful and unpleasant experience for both employees and consumers. However, customers don't feel pressured to select quickly when they order from a digital menu, so they're more comfortable adding extra options. They also aren't self-conscious about adding another scoop of onion rings.
And with the chatammo system in place, your digital menu can even suggest a great upsell.
5. Speed up table turnover
One of the most common issues confronting restaurant owners is to serve as many people as possible without making anyone feel rushed out the door. Customers may scan the QR code menu as soon as they are seated instead of waiting for a waiter to notice them and place their order. Allow them to place orders ahead of time.
This shortens the procedure significantly. Customers may also order extra things throughout the meal, either because they forgot to include them or because they suddenly realized that they wanted that additional side of mushrooms after all.
6. Update menu items easily
When you run out of something in the kitchen, informing clients that a menu item is no longer available is inconvenient. With a digital menu, you can modify it as often as you want with minimal effort.
7. Better menu design
You may make the most popular dishes stand out, improve order value and optimize orders by using a digital menu with a robust user experience at its core.
8. Entice with food images
Space is limited on print menus which is often why there are no pictures of the food. But customers decide with their eyes. So a great photo of your mouth-watering burgers with all the trimmings will catch people's attention and entice them to order them.
With a digital menu, you can include images with as many menu items as you wish.
9. Better customer experience
Overall, your client experience at your restaurant will be more pleasant and relaxing. This is because QR codes are a simple and efficient method to place an order.
They may go straight to the menu on your website or app without having to search for it themselves. It also frees up your staff to focus on the "hospitality" aspect of their work rather than administrative activities, lowering the chance of an order mistake.
The customer has complete control over the ordering experience with a QR code menu. They choose exactly what they want to eat and provide the necessary information themselves. There was no mistake in communication between the server and client, which meant no forgetting to write something down.
10. Promote
If you're printing out flyers for a QR code menu, why not also include a prompt to a promotion your restaurant is having too? Customers will have their smartphone in their hand to scan the QR code, meaning there's no better time to get your promotion in front of them.
11. Collect customer data
There's a chance to gather consumer information in the QR code ordering procedure. Customers enter an email address or a mobile phone number during their purchase journey, which may be collected and utilized to market to them in the future, resulting in loyalty and retention.
Data is the lifeblood of any successful business and yours is no different. You learn more and more about your customers over time – what they eat, when they eat, what keeps them coming back for more – helping you to grow your business.
12. Build brand awareness on social media
Customers using their mobile phones to look through your online menu are the ideal audience for them to rave about your cuisine or business on social media.
At chatammo, we can assist you in setting up a QR code menu ordering procedure for your restaurant. In addition, our food collection and delivery online ordering system include contactless purchasing capabilities that you may enable swiftly and seamlessly, whether for table service, self-serve, or even takeout.
Now, chatammo doesn't only take care of your digital menus, but so much more, including enhanced marketing on your social media and higher rankings for your Google listings.
Chatammo also offers a do-it-yourself, a done with you, and a done-for-you service to answer every pocket.
Setting everything up in chatammo is a breeze and can generally be taken care of within 45 minutes. And that's it.
You now not only have a complete QR code menu but also a solution to all your ordering.