In this post I would like to go through how to get more reviews for your restaurant and turn it into a complete automation.
There's a lot of competition in the restaurant business these days; what makes yours different from the rest?
If you're in the restaurant business, you know firsthand how vital word-of-mouth recommendations are for getting your restaurant's name out there. Still, they alone might not result in significant numbers.
The way word of mouth works has altered dramatically in recent years, turning into a primarily digital phenomenon where online reviews top many individuals' lists when trying out a new restaurant.
According to a recent poll we conducted among restaurant-goers, consumers highly value user reviews. User reviews were cited as the most important thing to consider when selecting a restaurant to book with 62 percent of diners.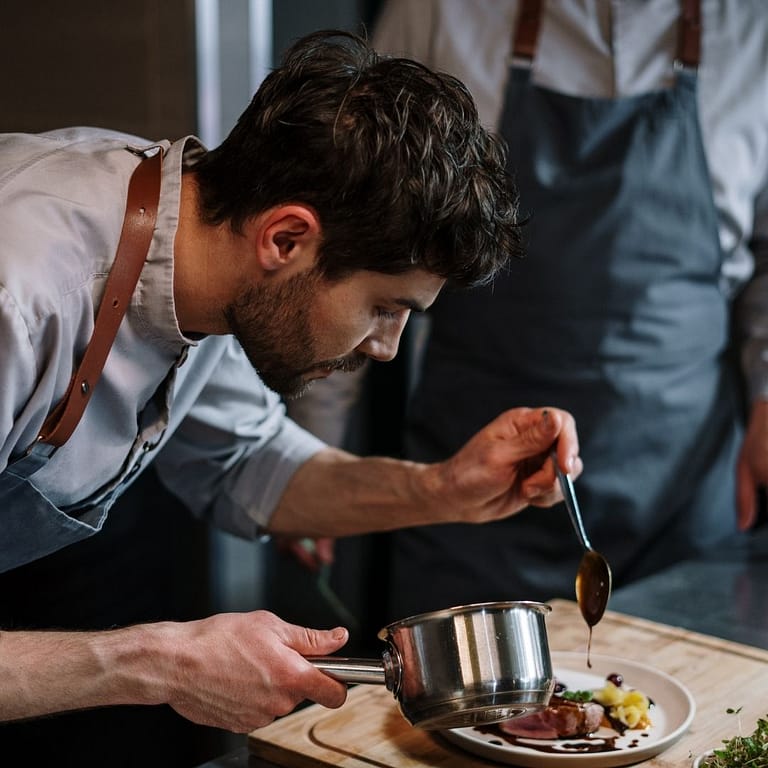 As a restaurant, investing time and money in developing your brand is critical, but user reviews back up your claims from a trusted source: your consumers themselves.
The most popular restaurants have the most reservations, which is a clear trend that you could be taking advantage of with our automation software.

We use simple QR codes to get your diners to leave a review
So, what can you do to get those all-important five stars?
Make sure you have a presence on social media. Having a Facebook page makes your venue rate-able, and having an Instagram handle encourages people to tag you when they're raving about the food.
Often people post these sorts of things anyway, so by having these platforms linked to your business, you will build up a repertoire of reviews and mentions that anyone can click through to and see what is being said.
Guestbooks.

 This is a little retro, but it's still an excellent offline marketing tool. Request guests to leave a "thank you" in the guestbook as they depart the restaurant – customers leaving may provide some excellent feedback or read the other messages and decide on a return visit. You can also utilize this technique to turn offsite reviews into online testimonies by typing some of the reviews up and adding them to your website.

Incentives.

 Avoid the vicious cycle of 'no bookings, no reviews, no bookings' by offering a little reward for their time in leaving a review.

Ask!

 Customers appreciate it if you do something special for them when they return, as long as it doesn't jeopardize your company's success. A little reminder on their receipts, menus, or advertising asking them to review customers may appreciate you, and it might encourage people's memories as they get home after work and have time to leave a review.
Enabling user reviews may cause several issues, but there's always something you can do to address them. Moreover, these difficulties are not all doom and gloom; resolving them demonstrates a commitment to prospective visitors and dissatisfied customers.
Here are a few recommendations on what not to do if you're having trouble with your reviews.
Angry Responses.

 Apologize and contact the customer who posted a negative review if you believe someone has wronged you. Restaurant managers occasionally leave angry responses to criticism, which appears unprofessional and ill-tempered. Even if you are sure your restaurant has done nothing wrong, reacting badly will jeopardize future business with that client and potential. With Chatammo, you can contact these people directly and stop the lousy review from surfacing on the review websites.

Deleting reviews.

 If a review is negative, you might decide to delete it. Please don't do that! Every restaurant has bad days, and a compassionate response rather than people discovering your deletion of their comments is preferable. It's more likely to be a more significant issue if your restaurant has issues with which you can't talk, apologize for, or defend.

Writing your own.

 Getting people to review your restaurant may seem like a drawn-out process, but don't pad your ratings with fake reviews. It's a simple trap to fall into; if you're discovered, it might seriously damage your reputation. Continue to utilize the techniques listed above to promote your evaluations. Remember, once chatammo is fully set up, the reviews will come naturally and be thick and fast of your great 5 star reviews.